Carpet Cleaning Kings Hill
Booking Line - Mon-Sat, 9AM-6PM.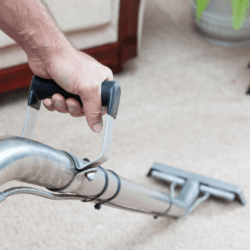 Restore the pile of your carpets and upholstery and extend their life with our professional deep carpet cleaning Kings Hill service. We use highly efficient carpet cleaning techniques such as dry cleaning, wet cleaning and hot water extraction to remove even the most stubborn of stains and odours from your carpets and upholstery. Our professional carpet cleaners in Kings Hill can restore your carpets to their former glory.
If you are a home or business owner in Kings Hill, Kent, we are happy to clean your carpets an affordable rate whilst achieving outstanding results. We service the ME19 post code and local area. We have over 10 years of experience in the local carpet and upholstery cleaning industry and our proven track record and our customer reviews more than speak for themselves.
Even when your carpets and upholstery look clean to the naked eye, there may still be a buildup of dirt, dust, and other contaminants. These can cause look unsightly, cause a bad odour and shorten the life of your upholstery and carpets. Our team of carpet cleaning experts are equipped with the machines, tools, skills and experience to remove all types of stains including ink, wine, coffee, tea, fizzy drinks and even chewing gum.
We offer great deals to all of Kings Hill carpet cleaning clients and provide fixed prices for all carpet cleaning services. Our booking process is completely automated and you can arrange an appointment online. Simply choose the carpet cleaning services you need, provide your contact details and select a date and time that is convenient for you and our professional carpet cleaners in Kings could be at your property within 24 hours from now.
Carpet Cleaners in Kings Hill
Carpets enhance the appearance of any room in your home and are usually one of the most expensive assets of your property. Although, carpets are an indispensable addition to any living area, homeowners should understand that they will need their carpets cleaned on a regular basis to keep them in good condition, smelling fresh, increase their lifespan and to provide a number of health benefits for your family. Below are a number of health reasons you should consider a carpet cleaning service in Kings Hill.
Improves air quality and removes pollutants – Carpets are a breeding ground for pollutants, contaminants and other microscopic organisms. Carpets trap these pollutants within the pile and it can significantly decrease the quality of the air that you breathe. Dirt, toxic gases, pet dander, food particles, dust and insect waste are all likely culprits. The more the carpets are walked on, the more these pollutants become airborne and they can cause all types of health issues if left too long before cleaning. Regular vacuuming alone only removes about a third of these contaminants and the only way you can ensure they are completely removed from your carpet is by hiring an established and experienced carpet cleaning company. By having a regular carpet cleaning service you can remove as much of these pollutants as possible and drastically improve the quality of the air you're breathing in your home.
Eradicates dust mites – Having your carpets cleaned on a regular basis can help to eradicate dust mites that are living within your carpets fibres. Even in the cleanest of homes, dust mites will be living within your carpets and upholstery. Dust mites are tiny, microscopic organisms that make a home for themselves within your carpets fibres and they feed on dead skin and pet dander and they multiply – quickly! The average home carpet may house between one million and ten million dust mites. Although not visible to the naked eye, the dust mites leave behind waste and other pollutants that can trigger allergies and negatively impact your health.
Dust mites can cause all types of respiratory issues such as sneezing, runny nose, itchy, red or watery eyes, nasal congestion, itchy nose, roof of mouth or throat, coughing and are particularly bad for asthma sufferers. By cleaning your carpets regularly you can dramatically reduce the amount of dust mites that are living in your carpet and upholstery.
Removes mould and mildew – Mould and mildew forms on carpets when you don't correctly wipe up/dry spillages on your carpet or when carpets are cleaned with dated methods such as shampooing where the carpet is over wetted. Mould and mildew spores are dangerous to your health and can cause all sorts of health issues and in serious cases chronic lung illnesses, such as obstructive lung disease and other lung infections. Having a hot water extraction carpet cleaning service on your carpets every 12-18 months can remove and prevent any mould or mildew spores from forming and ensure you and your family members don't suffer from any respiratory problems.
We strongly recommend carpet cleaning in Kings Hill every 12-18 months to help keep your household healthy and to increase the life of your carpets. If you are ready to book a carpet cleaning appointment you can book online with our easy to use booking system.
Upholstery & Carpet Cleaning Kings Hill
Local Carpet Cleaners Working Throughout Kent
Why Choose Us?
Fully insured carpet cleaners with over 10 years experience
Eco-friendly detergents & equipment which guarantees quick drying
We clean carpets curtains and upholstery
Guaranteed quick drying time in 2-4 hours!
No hidden extra costs!
Hundreds of satisfied customers
Fully trained in using eco friendly products
100% satisfaction guarantee
Booking Line - Mon-Sat, 9AM-6PM.