End of Tenancy Carpet Cleaning
Booking Line - Mon-Sat, 9AM-9PM.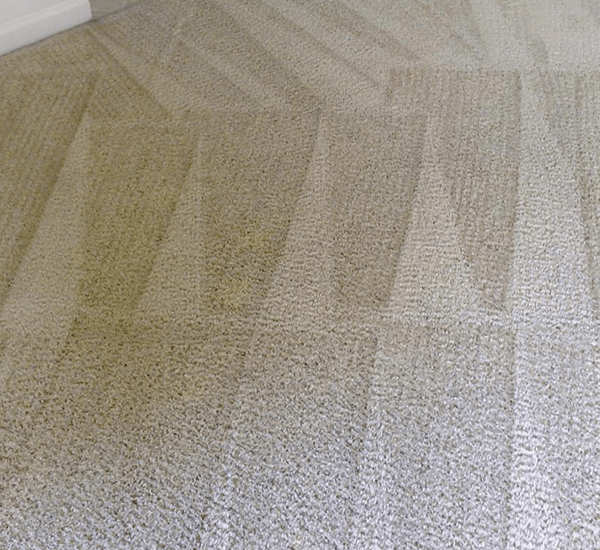 When a tenancy ends, many tenants neglect having the carpets professionally cleaned before handing the keys over to their landlord. This can lead to obvious problems with the landlord or letting agent who is expecting clean carpets in their property and might result in a reduction or complete loss of your original deposit.
Fortunately, AAAClean offers an unbeatable Kent and East Sussex end of tenancy carpet cleaning service to help you when moving out of your rented property. We pride ourselves on offering an unbeatable service, that is affordable, effective and 100% stress-free.
Our team of end of tenancy carpet cleaners can clean all of the carpets throughout the property to a very high standard. We use powerful hot water extraction cleaning machines that can extract all household stains including tea, wine, fizzy drink, curry, pet stains and other household accidents. By hiring AAAClean end of tenancy carpet cleaners, you can rest assured by the time we leave your property's carpets will look new again.
For a free no-obligation quotation, to discuss your cleaning requirements or just to get some friendly advice about our End of Tenancy carpet cleaning service, call us today or complete the enquiry form on the contact page and we will get back to you ASAP. Alternatively you can book our carpet cleaning services instantly on the website.
End of Tenancy Carpet Cleaners
We provide end of tenancy carpet cleaning services that are perfect for when a tenancy has ended and new tenants will be moving in to the rental property. Our carpet cleaning services are designed to be effective, affordable and hassle free. There are a number of reasons why it's beneficial to have carpets cleaned at the end of a tenancy agreement or end of lease.
For landlords – It's extremely important to have your carpets cleaned once your tenant leaves your property. This not only makes the carpets hygienically clean for your new tenants, but it also ensures you won't need to replace your carpets prematurely. Less replacements, equals more profits for your rental property.
For letting agents – Letting agents can make use of our end of tenancy carpet cleaning services to help spruce up a property that has recently been put up for rent. We can clean the properties carpet to a very high level which will help prepare the home ready for a new tenant. We can work alongside or after your domestic cleaning team without any issues.
For tenants – Tenants can make use of our end of tenancy carpet cleaning services to help them get their deposit back. If a tenant has been renting a property and the carpets are stained and soiled then AAAClean can help. The cost of carpet cleaning is affordable and even though paying for the service will be an initial outlay, you will easily recover your costs when you receive your deposit back from your landlord.
Whether you are a landlord, letting agent or a tenant, our end of tenancy carpet cleaning services can restore a tired and worn carpet to its original condition. Contact our friendly customer care team to discuss your end of tenancy carpet cleaning requirements.
End of Tenancy Carpet Cleaning FAQ
Q. Do you offer domestic cleaning as part of your end of tenancy carpet cleaning services?
A. No, but we can work alongside any other domestic cleaning company when your tenancy ends. If you run a domestic cleaning company and you wish to partner with an established carpet cleaning company please
contact us
.
Q. What process do you use to clean my carpets?
A. We use the hot water extraction cleaning process. This is a tried and tested cleaning process that is used by thousands of professional carpet cleaning all over the world. Hot water extraction works by injecting hot water and detergent in to your carpet and extracting the dirty water with powerful wet vacuum motors. It's the safest and most effective cleaning process that achieves excellent cleaning results.
Q. How long does the carpet take to dry?
A. On a good day, anywhere from 2-4 hours. This depends on a number of factors such as the temperature inside your property, the length of the carpet pile and how soiled your carpets are to begin with.
Q. How much does end of tenancy carpet cleaning cost?
A. End of tenancy carpet cleaning costs are exactly the same as all of our other carpet cleaning services. Please see the pricing table above.
Q. I'm a landlord or letting agent. Can you give me a discounted rate?
A. Possibly. This all depends on the amount of properties and carpets that need an end of tenancy carpet clean. Before you make a booking, call our customer care team to discuss your end of tenancy carpet cleaning requirements.
Q. My property is unfurnished. Can you offer a reduced rate?
A. Yes, most likely. Call us on 0800 023 0205 and let us know about the cleaning requirements for your property.
Q. I'm a tenant. Do you guarantee I will get my deposit back?
A. No, as your deposit is also tied in to other areas of your property such as domestic cleaning and the property's condition compared to when you started renting. Your landlord is the only person who decides whether you get your deposit back or not. No amount of end of tenancy carpet cleaning can guarantee this.
Q. My tenants have ruined my carpets. Can you help?
A. Yes. The chances are we can. If your previous tenants have really soiled and stained your carpets don't get them refitted just yet. Always call AAAClean to see if we can help first.
Q. Can you clean carpets in high rise flats?
A. Yes, as long as there is an elevator it won't be a problem. If parking is also an issue please let us know beforehand.
Q. Are you fully insured?
A. Yes of course, although to date we haven't had one insurance claim yet.
Why Choose Us?
Fully insured local carpet cleaners with over 8 years experience
Eco-friendly detergents & equipment which guarantees quick drying
Sanitiser and deodoriser used on every clean
No hidden extra costs!
Hundreds of satisfied customers
Safe for children and pets
Fully trained in using eco friendly products
100% satisfaction guarantee
We offer End of Tenancy Carpet Cleaning Services in Kent and East Sussex
We provide end of tenancy cleaning in: Ashford, Battle, Bexhill, Bexley, Canterbury, Chatham, Crawley, Crowborough, Dartford, Dover, East Grinstead, Folkestone, Gravesend, Hailsham, Haywards Heath, Heathfield, Lewes, Maidstone, Margate, Rye, Sevenoaks, Sittingbourne, Tonbridge, Tunbridge Wells and Uckfield.
Booking Line - Mon-Sat, 9AM-6PM.