Commercial Carpet Cleaning Kent
Booking Line - Mon-Sat, 9AM-6PM.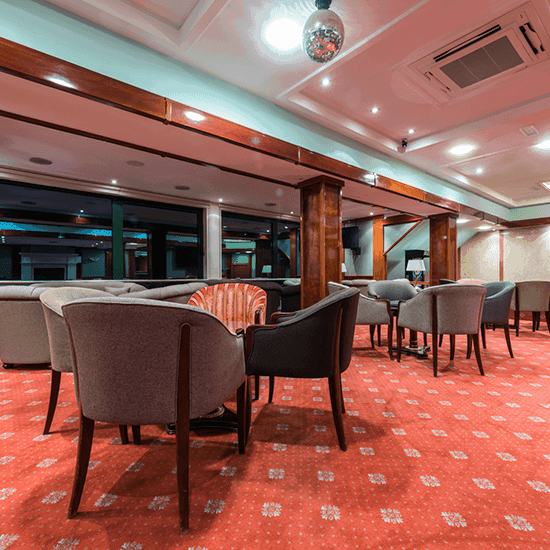 AAAClean provide professional and affordable commercial carpet cleaning Kent, London and East Sussex. Our commercial carpet cleaning company is headed by a team of qualified commercial carpet cleaners in Kent who have the relevant certifications, are highly experienced and fully insured to clean carpets in your business or commercial premises.
We offer a free quotation for all commercial carpet cleaning in Kent. One of our operatives will visit your work place, take some measurements, identify potential problem stains and inform you of the expected results. We charge from £2.00 per square meter for commercial carpet cleaning, which includes the services of the technician, carpet cleaning equipment, spot and stain treatments and a complete valet. The larger the cleaning area, the more likely we can arrange a cheaper price.
For commercial carpet cleaning in Kent we use high-end Prochem commercial carpet cleaning equipment that uses a hot water extraction process to clean your carpets throughly right down to the fibre. Our commercial carpet cleaners in Kent machine's have twin vacuum motors that work up to 800 PSI, extracting the toughest dirt, dust, soiling and most stubborn of stains from workplace carpets.
For a free no-obligation quotation, click here and select a free commercial carpet cleaning appointment to have one of our professional commercial carpet cleaners in Kent visit your premises. The quotation is completely free of charge and is valid for up to 6 months and can be redeemed at any time. To work with the no#1 commercial carpet cleaner Kent you can rely on AAAClean.
Commercial Carpet Cleaning Services

Hotel Carpet Cleaning
We clean carpets for hotels, B&B's and guesthouses in Kent and East Sussex. Carpet cleaning for hotels is a vital service your hotel should undertake on a regular basis. Hotels and guesthouses have high traffic areas and a large footfall making cleaning your hotel carpets an essential service that keeps paying visitors happy.

Pub Carpet Cleaning
Pubs, bars and nightclubs require regular carpet cleaning due to the very nature of the establishment. Food and drink stains are very common in pubs and bars and our commercial carpet cleaning machines and spotting solutions are perfect to restore your pubs carpets back to their original form.

Restaurant Carpet Cleaning
It's no surprise that restaurants and cafe's should have their carpets professionally cleaned on a regular basis by a commercial carpet cleaning company. Our Kent and East Sussex commercial carpet cleaners can remove stains like red wine, ketchup, coffee, tea, tomatoes, gravy and curry from your restaurant carpets.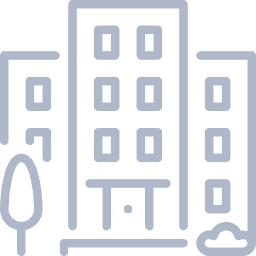 Serviced Offices Carpet Cleaning
Serviced offices, office blocks and workplaces get heavy footfall on a daily basis. Tenants move in and move out once their term is up and its important to have your serviced office carpet cleaned ready for the next tenant. We can clean your office carpet, upholstery and apply stain protection at a small extra charge.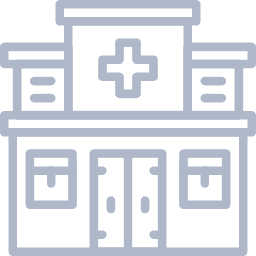 Care Home Carpet Cleaning
Care home and nursing home carpet cleaning services throughout Kent and East Sussex. We can remove all manner of stains and soling from your care home or nursing home caroets including: Urine, faeces, blood, tea, coffee, ink and many other stains. We can visit your care home and provide a quote free of charge.

Doctors Surgeries Carpet Cleaning
Commercial carpet and upholstery cleaning services for doctors surgeries, dentists and other clinics is a very popular carpet cleaning service from AAAClean. With hundreds of people visiting your surgery or clinic on a weekly basis it's imperative to keep your surgery clean and tidy for your patients.

Conference Centres Carpet Cleaning
Conference centres and meeting rooms should have their carpets and upholstery cleaned on a regular basis. Thousands of people visit meeting rooms each year, which creates heavy soiling in carpet. We can clean your conference centre or meeting room to the highest of standards and apply protection for future soiling too.

Government Buildings Carpet Cleaning
We clean all types of carpets and upholstery for government buildings, libraries, city halls, courthouses, embassy's and consulates. Our powerful hot water extraction cleaning process guarantees excellent results and extremely quick drying time ensuring buildings can be back in use within a matter of hours, not days.
Commercial Carpet Cleaning in Kent & East Sussex
Commercial Carpet Cleaning Process
The commercial carpet cleaning process differs slightly from your average domestic carpet cleaning job. Commercial carpets see a lot more footfall and heavy traffic, they also generally have a much tighter pile so we need to adjust how we clean your workplace carpets accordingly. Below is the process we use on every clean for our Kent commercial carpet cleaning customers:
Initial Inspection – When the carpet cleaning technician first arrives at your business premises they will take a quick walk around with you to discuss any problem areas or stain removal concerns that you may have. This also helps our commercial carpet cleaners Kent to understand what treatments or applications will be needed to be applied to your carpet and to know where all the access and water points are in your building.
Dry clean – We vacuum your carpets completely to ensure there aren't any loose dirt particles that can damage the filters on our machines. This step also helps with the overall cleaning process as our machines are much more effective when a carpet has been vacuumed first.
Pre-treatment – The majority of commercial carpet cleaning jobs require a pre-treatment of traffic lane cleaner before we start cleaning. Traffic lane cleaner is specifically designed for commercial jobs where the carpet receives a lot of traffic. We apply the traffic lane cleaner with a high pressure fogger and allow it to penetrate your carpet fibres for 5-10 minutes.
Agitation – Once the traffic lane cleaner has been applied to your carpets we then agitate the carpet pile with a special machine that helps to loosen up any ingrained dirt or stains in the carpet. This is often a crucial step of the process that a lot of Kent commercial carpet cleaning companies tend to forget.
Hot water extraction clean – Now the traffic lane cleaner and your carpet has been agitated, it's ready for a hot water extraction clean. We use the most powerful hot water extraction cleaning machines that are available on the market today to clean commercial carpets. We hook up our machine to a tap in the premises and fit the exhaust pipe to a drain or other water disposal outlet. The machine injects hot water and commercial grade detergent in to the carpet fibre, whilst 2 powerful vacuum motors extract all the dirt, dust and debris from your carpet pile.
Stain and spot removal – If after the hot water extraction cleaning process any stains or spots remain, we will treat them with the appropriate stain removal agent chosen from a vast number of stain removal agents that our technicians come equipped with on each van. All of our stain removal agents are perfectly safe and won't put your stuff or customers at risk of any health issues from their usage.
Secondary hot water extraction clean – Once all stains are treated, we finish off the process with a secondary hot water extraction clean. This ensures all leftover residue from cleaning agents, pre-treatments and detergents are completely removed from your carpet.
Deodorise and sanitise – On every commercial carpet cleaning job in Kent we attend, we sanitise and deodorise the carpet. This helps to kill any remaining bacteria and germs left in the carpet and leaves a fresh smelling fragrance in your business premises. You can speak with our customer care team beforehand if you have a particular fragrance that you want applied to the carpet. You can choose from citrus, cherry or apple if you wish or our technician will choose a fragrance on the day of cleaning.
Commercial Carpet Cleaning FAQ
Q. Why choose AAAClean for commercial carpet cleaning in Kent?
A. We have over 10 years experience in the commercial carpet cleaning industry. All of our technicians are highly educated, qualified and experienced in cleaning all types of commercial carpets and upholstery. We use the latest equipment, cleaning solutions and tools all recommended by the NCCA (National Carpet Cleaners Association).
Q. Do you use commercial grade equipment?
A. Yes we do. Our hot water extraction cleaning machines are some of the most powerful in the industry. They are completely configurable and we can clean carpets up to 800 PSI. Our machines can hold a huge amount of solution and can be even configured to auto-fill and auto-empty by remote control. This means we can work fast and efficiently without any interruptions, making our commercial carpet cleaning service highly effective and suited for efficient commercial carpet cleaning.
Q. How long will the carpet take to dry?
A. Commercial carpets usually take anywhere from 2-4 hours to dry. Our powerful machines extract up to 98% of the moisture from your carpet meaning minimal disruption in your workplace. We also use industry grade air movers that help to speed up the process for all of our commercial carpet cleaning clients.
Q. What are the costs involved in commercial carpet cleaning?
A. Commercial carpet cleaning prices start at £2 per sqm. This is for entry level commercial carpet cleaning. If your carpet is heavily soiled or has lots of stains, expect to pay more. When you contact us about commercial carpet cleaning we will send a representative to your business who will take measurements, inspect your carpet and find the most appropriate cleaning package for you possible.
Q. Can you work overnight or on weekends?
A. Yes we can. We understand that our commercial clients run businesses throughout the day or week and may need a technician to visit when paying customers or staff are not in the building. Because of this we can work overnight, on weekends and even public holidays if this is what your require. Just give us a call and let us know how we can help.
Q. Our building is huge, can you reach all carpeted areas with your machine?
A. Yes. Our machines are completely portable. Although on most jobs, where parking is possible we will run a hose directly from the van in to the premises. On commercial carpet cleaning jobs where this is not possible we can bring our machines into your business and access any floor of your building easily.
Q. Can we set up a contract or maintenance plan?
A. Yes you can. This is especially popular with businesses such as car showrooms, hotels, shops or any other business that has their carpets on display to the public. Just ask your technician after the first clean how setting up a maintenance plan is possible. We also provide discounted rates for commercial clients who set up an ongoing carpet care plan for their business.
Q. How many technicians will you send to the job?
A. This all depends on the size of the carpeted area in your workplace. For small retail stores we may only send one technician. For any larger carpets we will send a minimum of 2 technicians to the job. Although our machines can be easily operated by one technician, commercial jobs tend to be larger in nature so it's in our interest to get the job done quickly and efficiently with as many technicians as we can send as possible.
Q. Are you insured?
A. Yes. We have full public liability insurance. However, since the company was established we haven't had 1 single claim yet. If you would like to see a copy of our public liability insurance just let us know before we provide you with a quote. Our customer care team will be happy to email or send this over to you.
Q. Is parking included in the cost of the job?
A. Yes. Because of the nature, size and price of commercial carpet cleaning jobs, parking fees are included in the cost of the job.
Why Choose Us?
Fully insured, highly experienced local commercial carpet cleaners
Free survey and quotation, organised within 24 hours
Commercial carpet cleaning on a one-off basis or part of a maintenance contract
Eco-friendly detergents & equipment which guarantees quick drying
Sanitiser and deodoriser used on every clean
No hidden extra costs!
Hundreds of satisfied customers
Safe for children and pets
Fully trained in using eco friendly products
100% satisfaction guarantee
Booking Line - Mon-Sat, 9AM-6PM.