Carpet Cleaning in Kent & East Sussex
Booking Line - Mon-Sat, 9AM-6PM.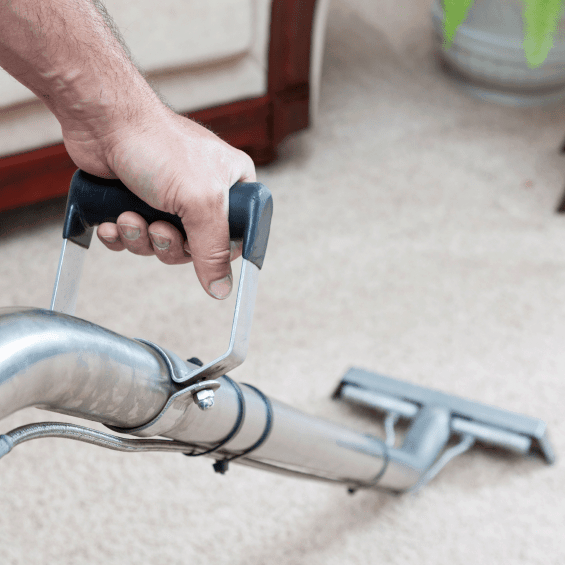 We provide eco-friendly carpet cleaning services to domestic and commercial customers throughout Kent, East Sussex and the surrounding area. You won't believe how refreshed your carpets will look after a professional clean from AAAClean. Our state-of-the-art equipment cleans with five times the pressure of standard carpet cleaning equipment, removing dirt, dust and harmful allergens from deep within the fibres of your carpet.
Our experienced carpet cleaning technicians will sanitise, clean and deodorise your carpet, removing the most stubborn of stains, eliinating dirt and bacteria and restoring your carpets back to their original condition. We recognise the importance of caring for your carpets and we only use the highest quality, child and pet-friendly carpet cleaning products with non-toxic natural ingredients.
All AAAClean staff are trained to the highest standards and are fully insured to clean carpets in your home. Our technicians come fully equipped with the latest carpet cleaning equipment, detergents and spotting solutions. We have experience cleaning all types of carpets, whether old or new, heavily soiled or just in need of a freshen up; we can help.
To book an appointment for a carpet cleaner to visit your home or business visit our booking page. You can choose from a number of our services including carpet, rug, curtain and upholstery cleaning. Choose a date and time for an appointment and we could have a carpet cleaning technician with you in 24 hours from now.
Eco-Friendly Carpet Cleaning
The carpet cleaning services that we provide are 100% eco-friendly and much kinder to the environment than many other carpet cleaning services available. Dated methods such as shampooing, bonnet carpet cleaning and foam encapsulation use a lot of water and soap and can be a potential health hazard if the correct process isn't followed. At AAAClean we use the hot water extraction (steam cleaning) method of cleaning carpets which is a much greener approach to carpet cleaning.
Hot water extraction uses water and a very small amount of detergent on every clean. Our machines mix water and detergent which is then injected in to your carpet fibre at high pressure dislodging any stains and soiling in the process. We then extract the dirty water and dispose of it via an external drain at your property. Hot water extraction uses approximately 5 x less water and soap than other cleaning processes.
All the detergents and stain removal solutions we use are completely biodegradable. This means that not one of the solutions we use whilst carpet cleaning poses any danger to the environment. This environmentally safe method of carpet cleaning not only helps us to provide a green carpet cleaning service but also helps you protect the environment, yourself and your loved ones.
Dated cleaning methods can go wrong when too much water and soap is applied. This can cause a number of serious problems for your carpet. Since our carpet cleaning process is high heat and low moisture, it means there is no chance of over wetting your carpets. Mould and mildew thrive in wet carpets, with our eco-friendly carpet cleaning service you can be rest assured that you won't face this problem. Our powerful machines remove up to 98% of the moisture we inject in to your fibres. The remaining 2% evaporates in 2-4 hours.
Our eco-friendly carpet cleaning has many health benefits. Family members with respiratory problems such as asthma will feel the difference in air quality after your carpets are cleaned. Our green carpet cleaning service will leave your carpeted areas hygienically clean and with no potential health hazards or complications.
Our entire booking process is completely automated and we provide fixed prices for all carpet cleaning services. Customers who are ready to book an appointment instantly can do so using our easy to understand booking system. We could have a green carpet cleaning technician cleaning your carpets with you in 24 hours from now.
Carpet Cleaning Video
Carpet Cleaning – Frequently Asked Questions
Q. Why use AAAClean for carpet cleaning?
A. We have over 10 years experience in the carpet and upholstery cleaning industry. All of our carpet cleaning technicians are trained to the highest standard as possible and extremely knowledgeable about all aspects of carpet cleaning, stain removal, carpet and fabric care.
Q. How long do carpets take to dry?
A. Usually in 2-4 hours your carpets are bone dry. In some cases where we have had to provide a deeper clean this may take longer. In these cases we have industrial scale air blowers which help to speed up the drying process.
Q. What type of equipment do you use?
A. We use the very latest, high-tech, steam cleaning equipment for carpet cleaning. Our machines are the most powerful available on the market today. Our solution pumps work up to 800 PSI and we have two high power vacuum motors on each machine which extract any dirt and soiling from your carpet.
Q. Do I need to do anything before you arrive?
A. We ask all our customers to vacuum their carpet a day before we arrive. We would also appreciate if you removed any valuable, awkward items from the room(s) that we are going to clean. The rest of your furniture we move for you on the day, clean all carpeted areas and put back in its place with carpet protectors under the feet.
Q. How long do carpets take to dry?
A. Your carpets will be dry in 2-4 hours.
Q. Can I walk on the carpet right away?
A. Yes, you can. We'll even leave you with some overshoes so your socks don't absorb any moisture. This also helps to protect the carpet from any scuffs from black soled shoes or slippers while the carpets still damp.
Q. Is carpet cleaning pet and child friendly?
A. Yes! We use pet and child friendly detergents on every clean. Our detergents and cleaning solutions are non-toxic and eco-friendly.
Q. How long does carpet cleaning take?
A. For a 2 bedroom house carpet clean we usually take anywhere from 2-3 hours, but this really depends on the layout of your house, how much furniture we have to move and the level of soiling in your carpet.
Q. Can you remove all stains?
A. Mostly, yes. But it all depends on how long that stain has been dormant in your carpet. For example, a tea stain which was spilled a few weeks ago has a very high chance of being extracted, but a tea stain spilled a few years ago, the chances are highly unlikely as your carpet fibres will have been dyed from the stain, so essentially there is nothing to extract.
Q. Should I clean my carpets regularly?
A. Yes, cleaning your carpets on a regular basis helps them to retain their colour, makes them last longer and promotes a healthier atmosphere in your home. We recommend to all of our customers to have their carpets cleaned once every 12-18 months depending on the level of soiling that their carpets accumulate.
Q. Is stain protection included in the price?
A. No, it's not. Stain protection is fairly costly compared to the amount of time it takes to apply. The reason being is that stain protection is quite expensive for us to buy – even in large amounts. We usually charge £15 per standard sized room, this is a guideline only. Please ask your technician on the day of cleaning for a price.
Q. Do you have insurance?
A. Yes. We have full public liability insurance that covers us up to £1,000,000.
Q. Which areas do you cover?
A. We cover the whole of Kent and East Sussex. We can even travel further afield if the job is a reasonable size or a larger commercial carpet cleaning job. We have technicians based in Kent and East Sussex so we will always have someone close to your property we can dispatch in emergency situations.
Why Choose Us?
Fully insured eco-friendly carpet cleaners with over 10 years experience
Eco-friendly detergents & equipment which guarantees quick drying
Sanitiser and deodoriser used on every clean
No hidden extra costs!
Hundreds of satisfied customers
Safe for children and pets
Fully trained in using eco friendly products
100% satisfaction guarantee
Professional Carpet Cleaning Services in Kent and East Sussex
We take pride in our work and are continuously reminded of our dedication to providing a good service by our customers. Our reliable carpet cleaners based in Kent and East Sussex provide a second-to-none carpet and upholstery cleaning service that is guaranteed to leave you extremely satisfied. We provide free cleaning advice with every clean, helping you to keep your carpets in ship-shape condition and increase your carpets life.
We provide carpet cleaning services throughout Kent and East Sussex:
Ashford
Battle
Bexhill
Bexley
Broadstairs
Canterbury
Chatham
Crawley
Crowborough
Dartford
Deal
Dover
Edenbridge
East Grinstead
Faversham
Folkestone
Gillingham
Gravesend
Hailsham
Hastings
Haywards Heath
Heathfield
Lewes
London
Maidstone
Margate
Peacehaven
Rainham
Ramsgate
Rochester
Rye
Sevenoaks
Sittingbourne
Swanley
Tenterden
Tonbridge
Tunbridge Wells
Uckfield
Westerham
Whitstable
Booking Line - Mon-Sat, 9AM-6PM.